There is a fully-integrated support portal on 8x8 Connect where users can access support articles and FAQs, raise support tickets, and speak to a live agent.
You can find the support portal under "Support" on the left navigation menu.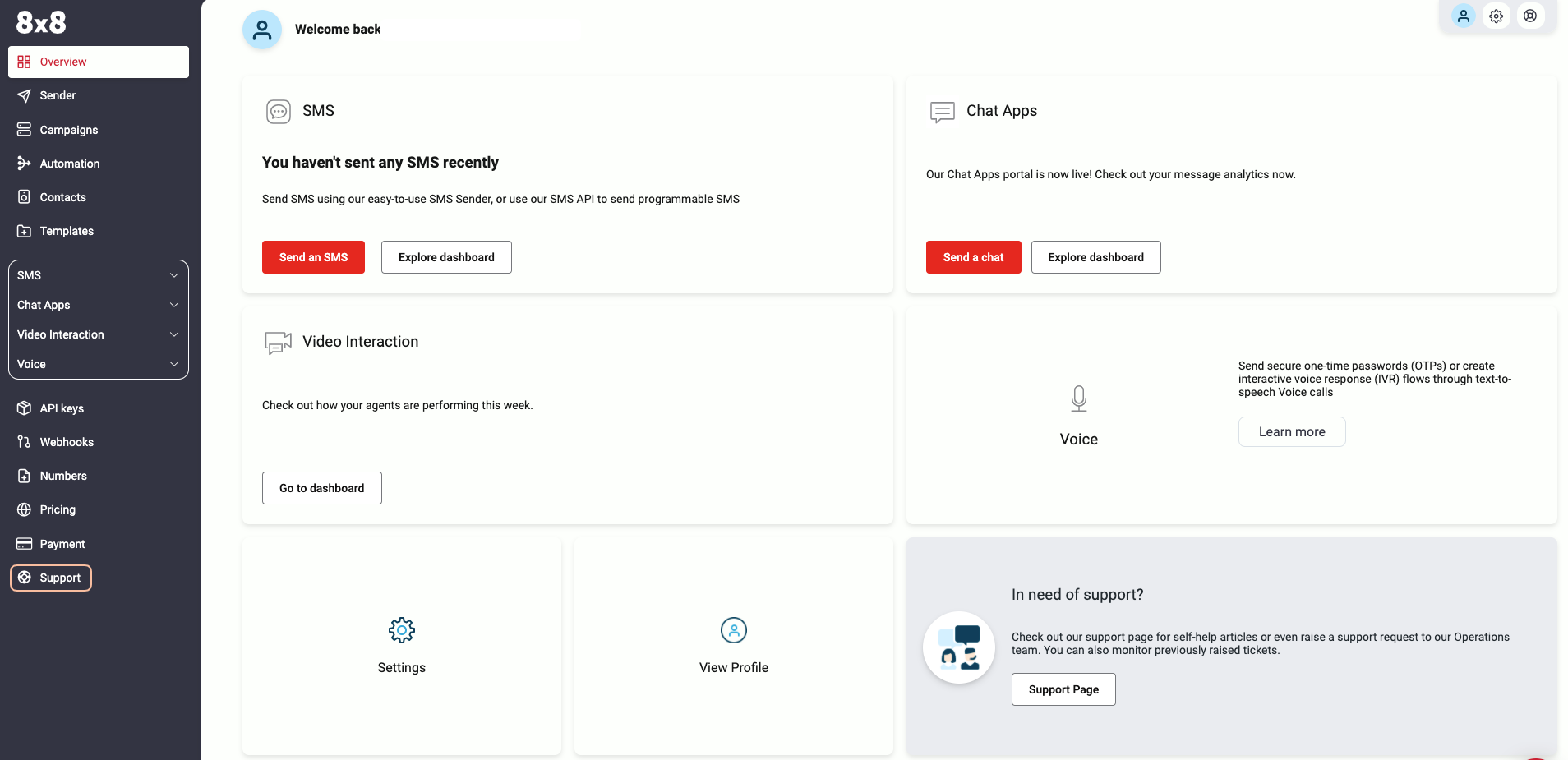 On the Support Overview page, you can choose to access support articles, raise a support request, view your current or previous ticket submissions, or start a chat with an answer bot or a live agent.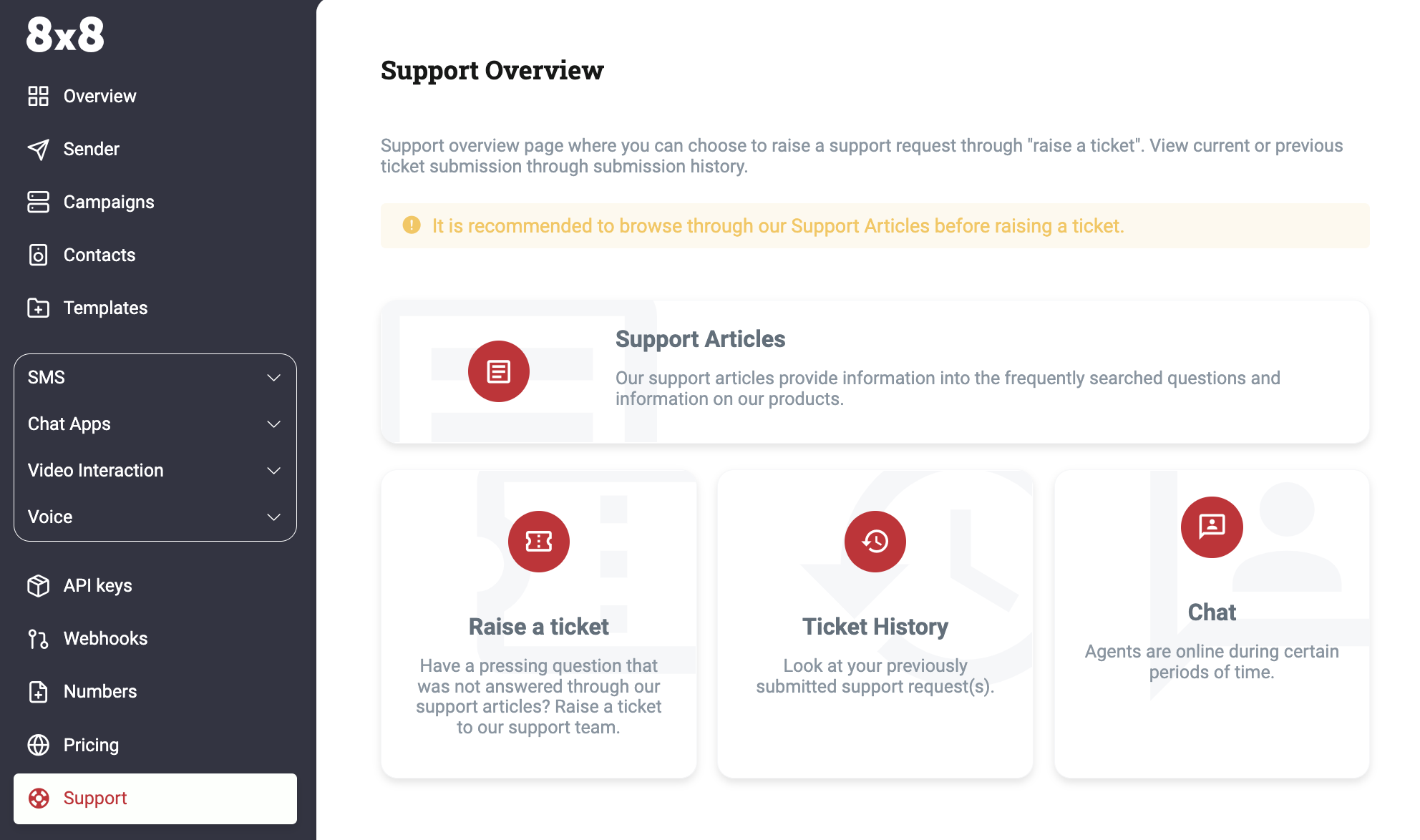 1. Support Articles
On the Support Articles page, you can search our extensive knowledge base and view detailed help articles, FAQs, and step-by-step guides with zero redirects.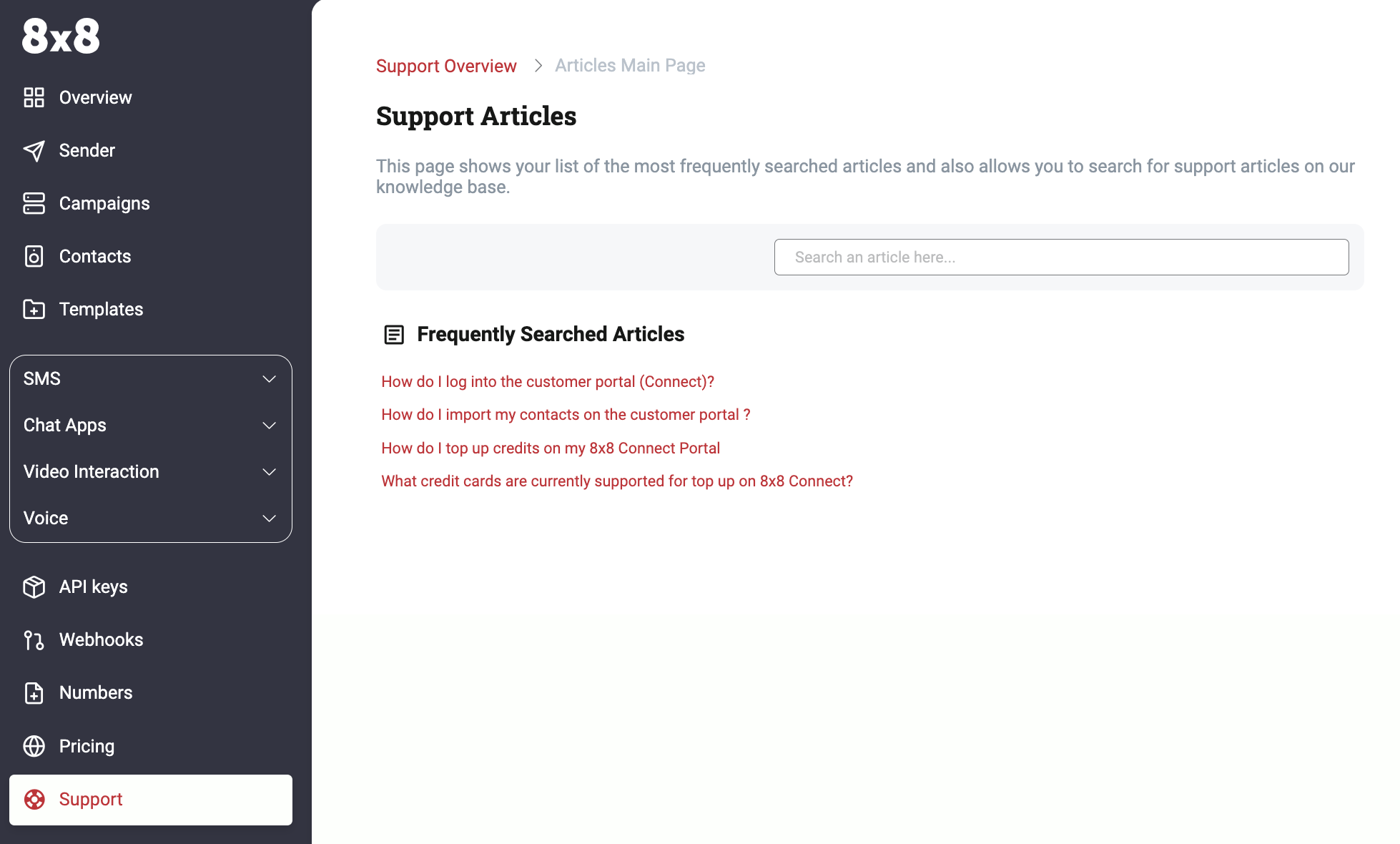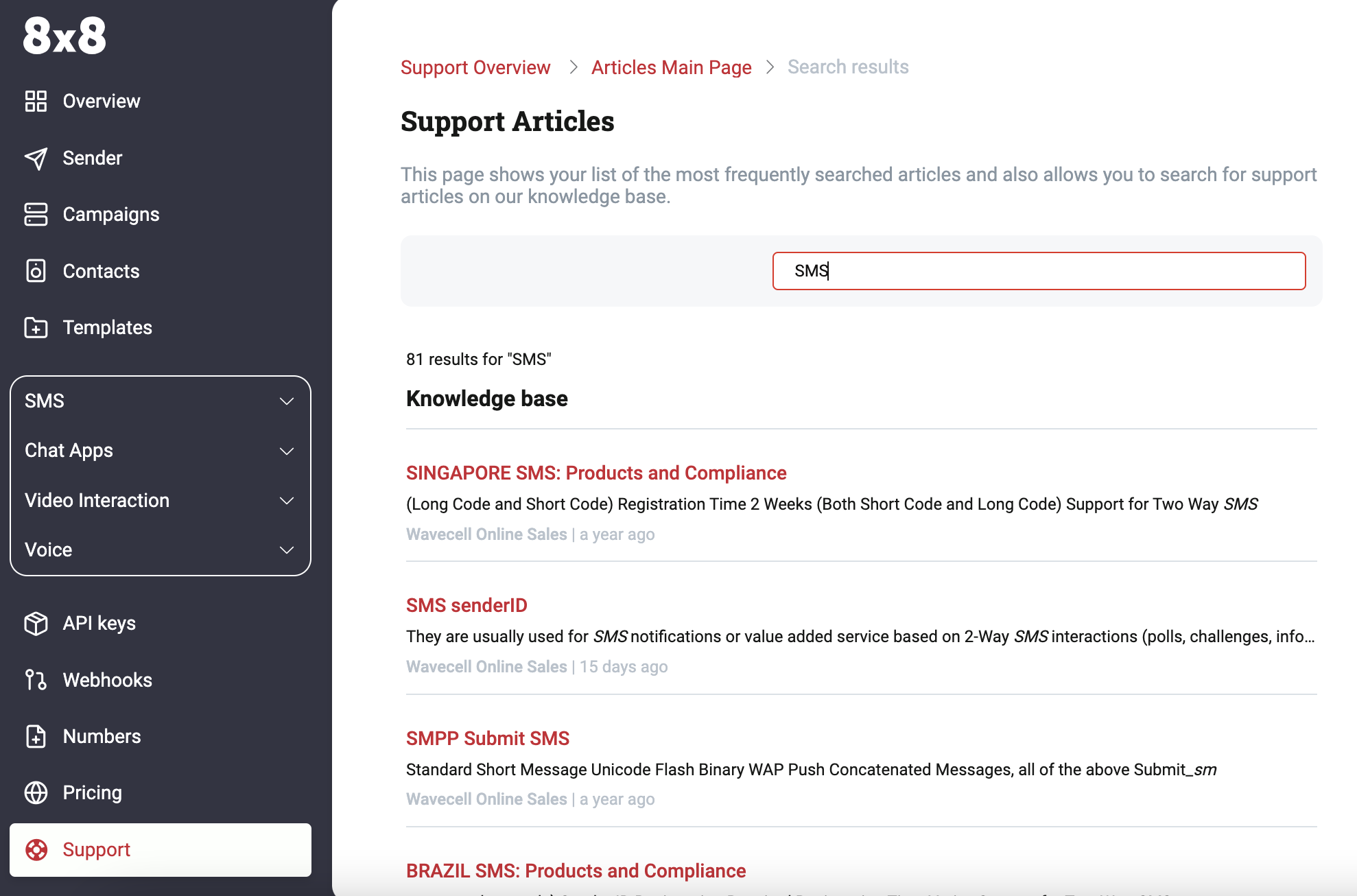 2. Raise A Ticket
If you click on "Raise a ticket", you may raise a support ticket directly from 8x8 Connect, and our support agents will get in touch with you.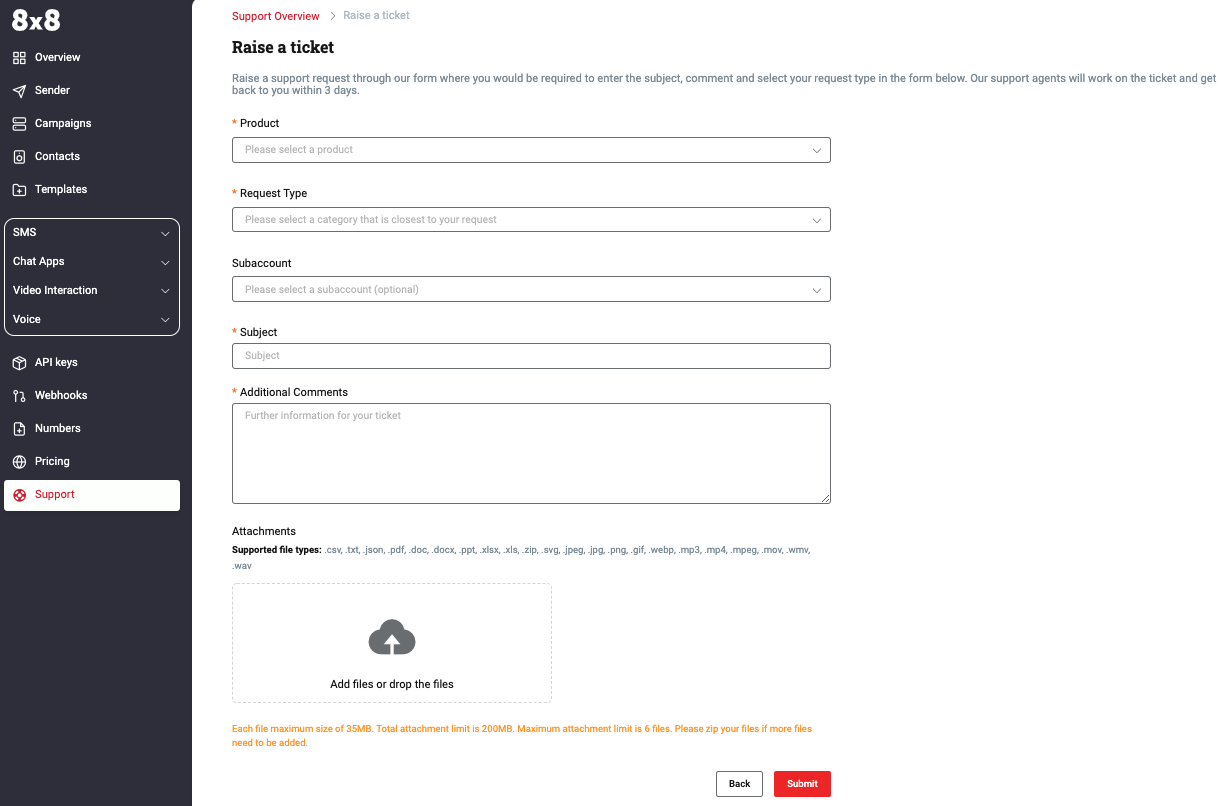 Rate your ticket to indicate your satisfaction with our support. Users can rate a ticket even after the ticket has been Solved or Closed.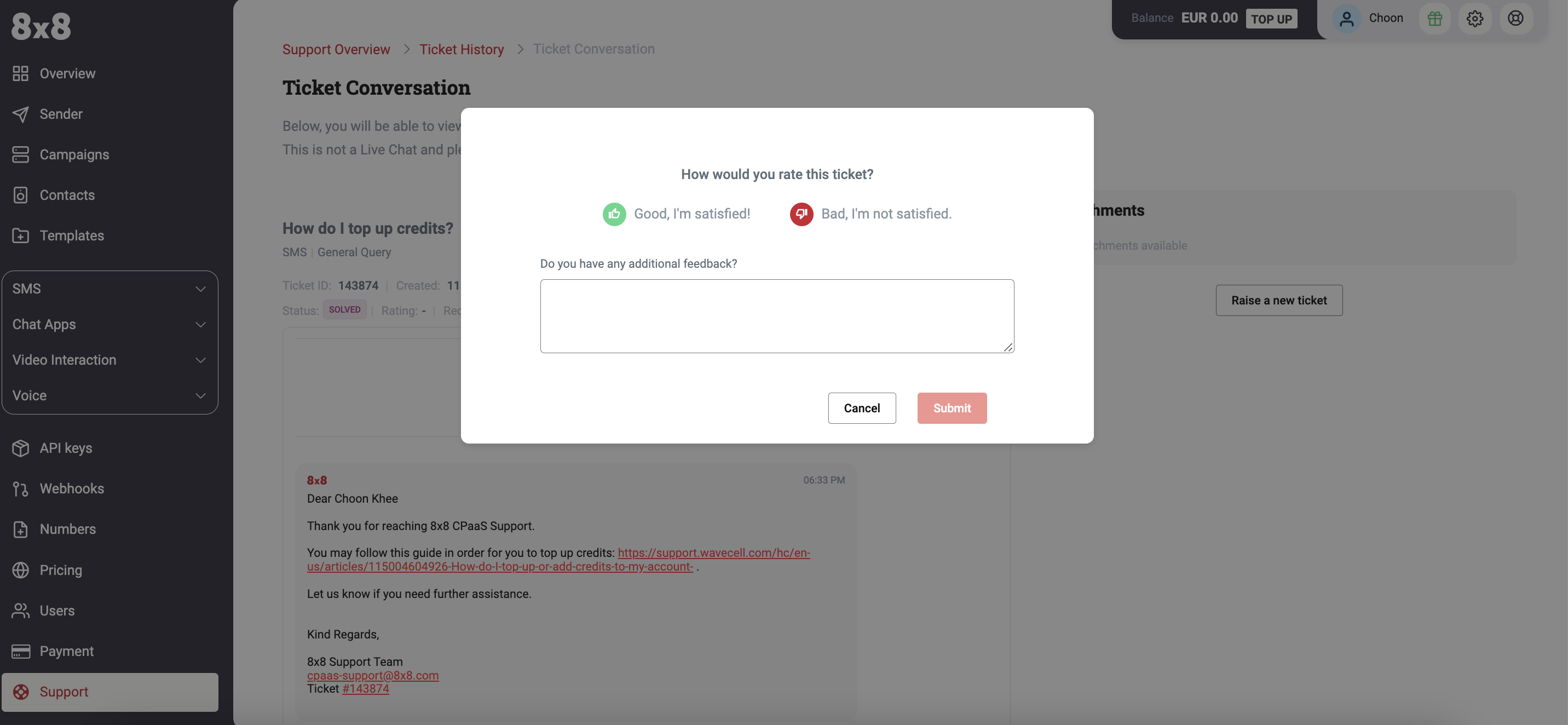 3. Ticket History
You may view your previously submitted support requests when you click on "Ticket History". Track the statuses of your support ticket under the "Status" column. Admin users can get an overview of all the tickets submitted.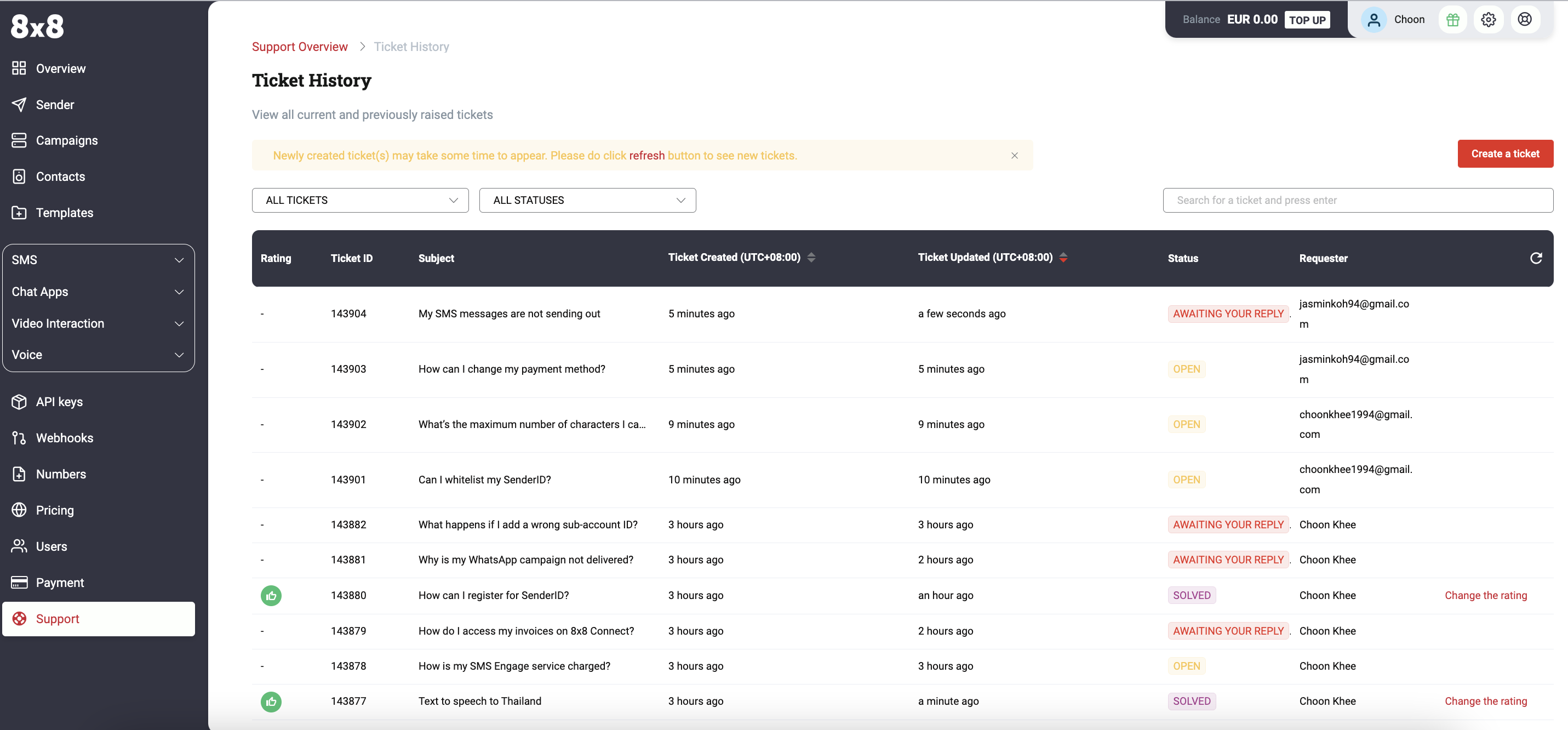 There are four statuses that can be applied to a ticket:
Open: The ticket has been assigned to an agent and is in progress.
Awaiting your reply: The agent is waiting for more information from the requester in order to proceed with the ticket. When the requester has responded, the ticket status will be automatically changed to Open.
Solved: The agent has submitted a solution.
Closed: The requester has agreed to the solution and closed the ticket. By default, Solved tickets will be automatically Closed after 4 days.
You may also access and track your support ticket conversations seamlessly. View your conversation history and reply with attachments.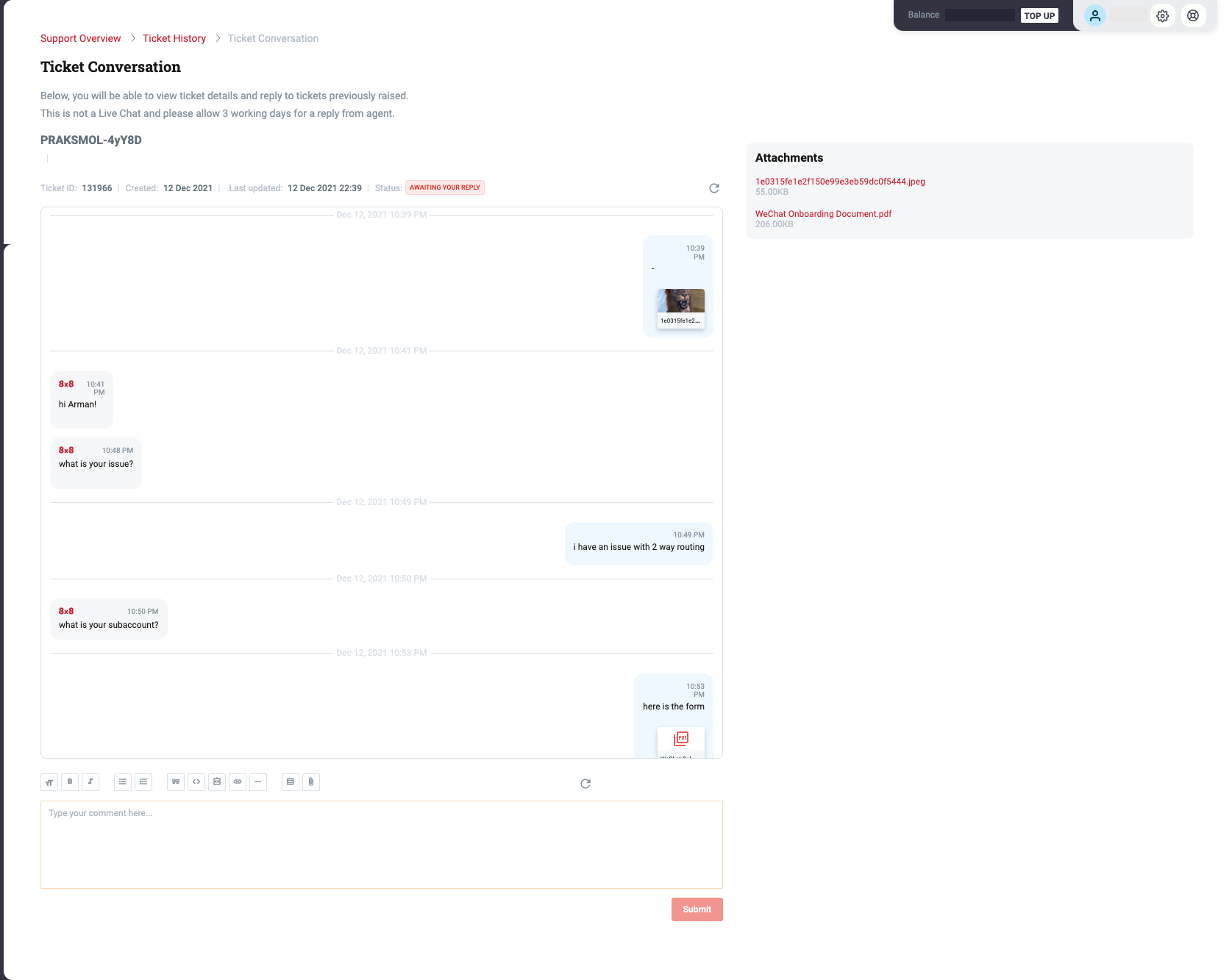 You may also wish to export your support ticket logs. You may do so by clicking on "Export."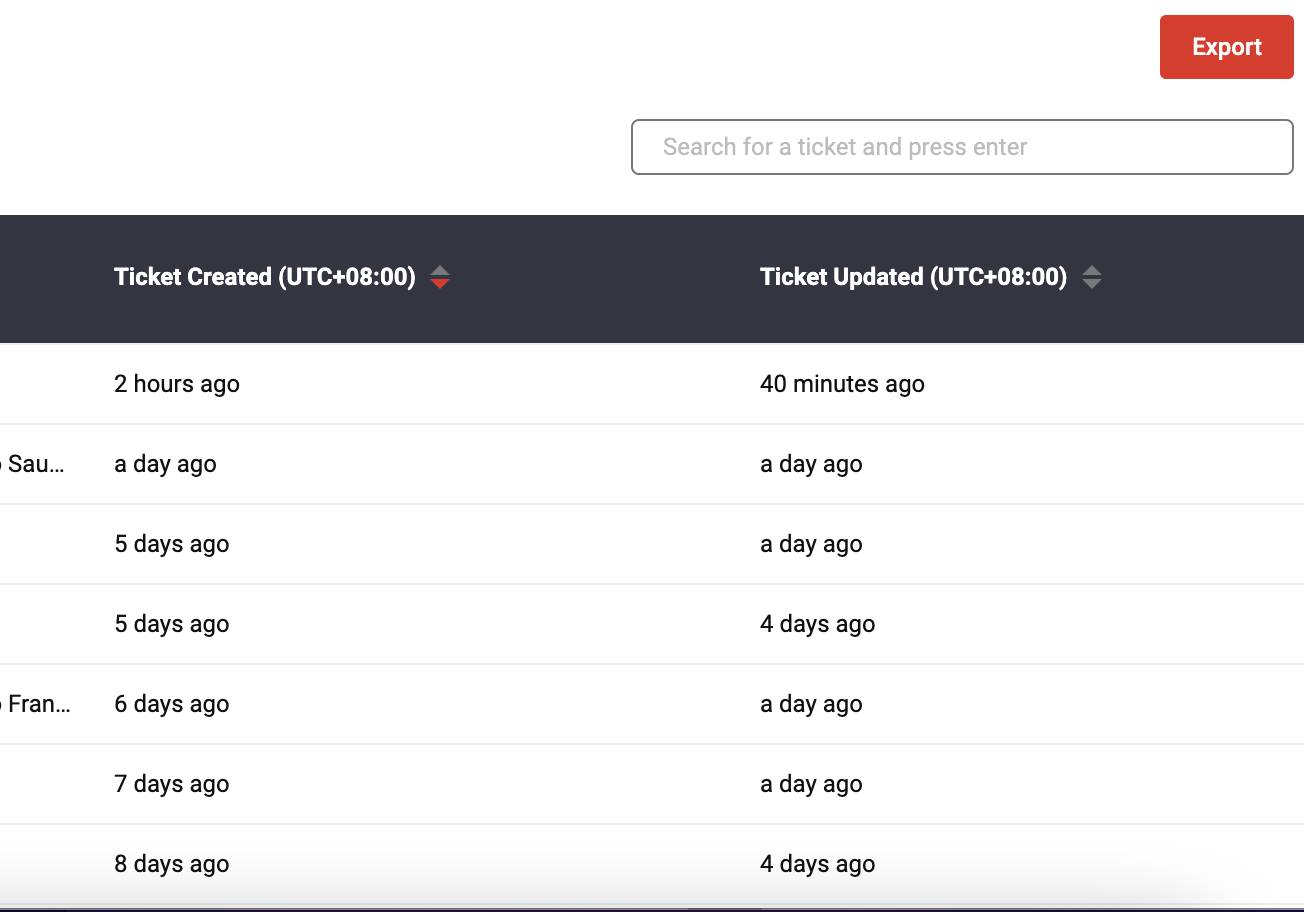 4. Chat
Click on "Chat" to speak to our answer bot that trawls the knowledge base and displays relevant support articles.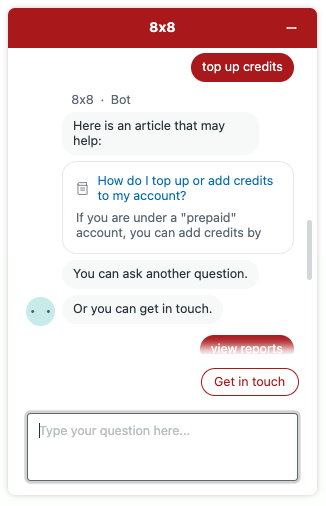 You may also choose to start a live chat with one of our agents.