Invoices are generated for all prepaid customers (customers who prepay for services by topping up their accounts on 8x8 Connect).
You can download invoices from the 8x8 Connect dashboard by navigating to the Payment section on the left-most column. Only users who have the "Admin" role will be able to view the Payment section.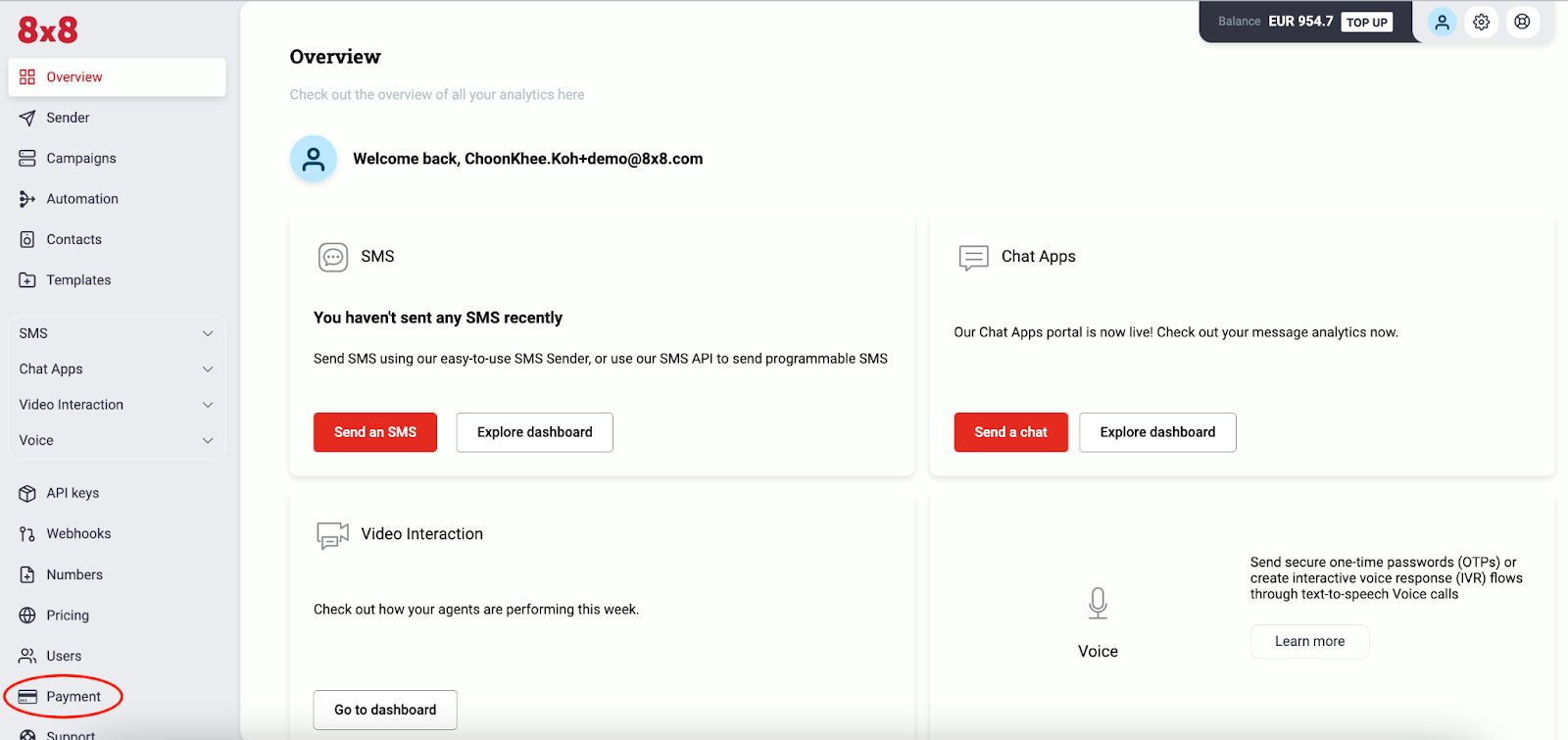 Click on "Transactions" and you will be able to view your transactions, along with the amount, date, invoice number, and payment method.

You can generate an invoice by clicking the printer icon. You can also choose to download the invoice as a pdf file.