Logs provides you with a more detailed view on the messages you've sent. Logs can be accessed via the left navigation menu called Logs, or you can simply click on one of the records under Reports.
You should have successfully completed at least one SMS campaign before you can view any data on your Logs. Assuming you already have data, follow these steps to view and filter your logs;
1. Log into the Customer Portal and click SMS on the top menu.

2. From the left navigation menu, click on Logs, or any records under Reports.
3. By default, the logs are set based on a one-week range from the current date.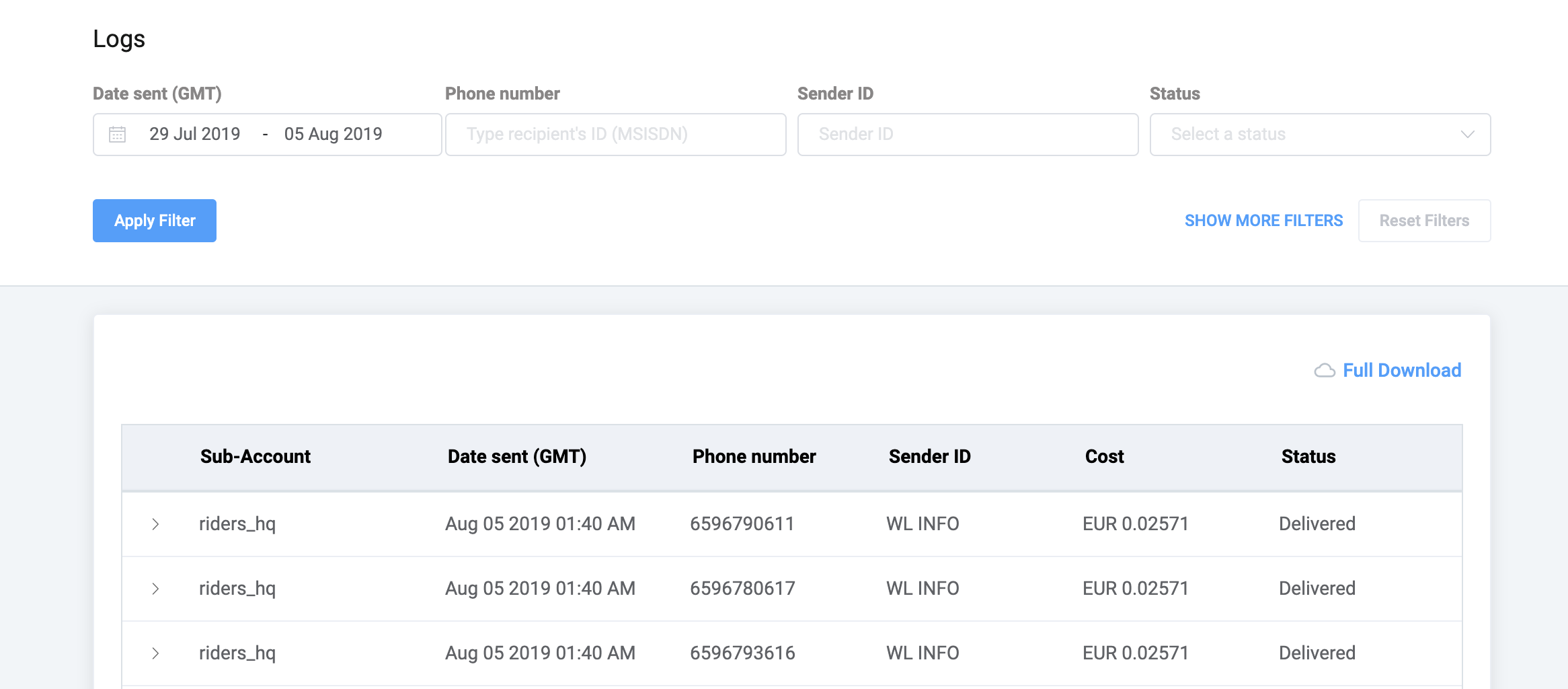 4. Click on the date range field on the upper left, where you can select different date presets or customise your date range.
5. You can use "Phone number", "Sender ID" and "Status" as your default filters for the logs within the selected date. Once you have selected a filter, just click on the "Apply filter" button located on the left.
6. For more advanced filters, you can click on "Show more filters". Here, you have the option to apply additional filters like per "Country", "Operator", "Sub-Account" or Message ID (UMID).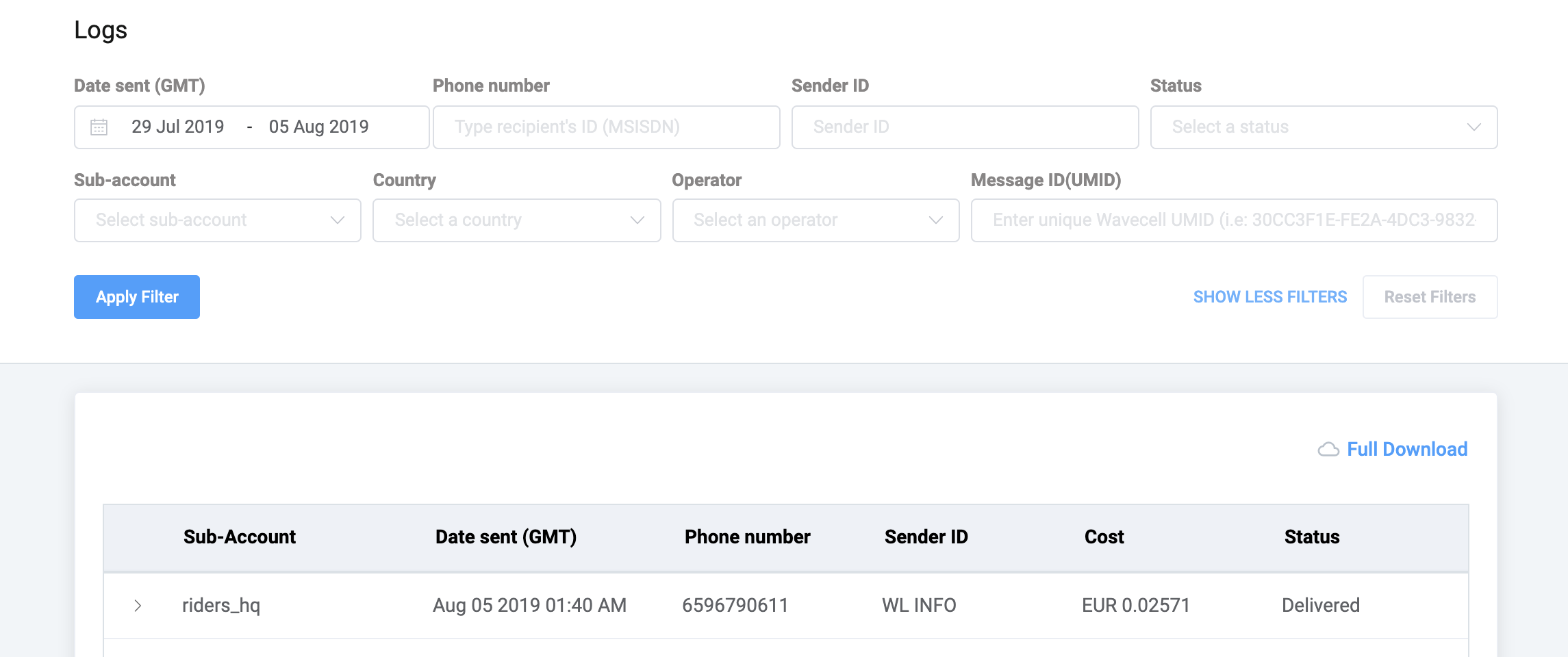 7. You can view up to 100 records per page and a maximum of 1000 records. Should you wish to view more than 1000 records, please submit a request to us here. To change the number of records shown per page, click on the dropdown button at the bottom right of the page.

8. You can download the logs in full with a maximum of 500,000 logs. Just click "Full Download" and a screen will prompt you to enter the date and the sub-account of the logs you want to download.