1. Go to wavecell.com and click on the "Sign-Up" button located on the upper right of the page.

2. Enter your email address in the sign-up field and click on the button "Sign-up".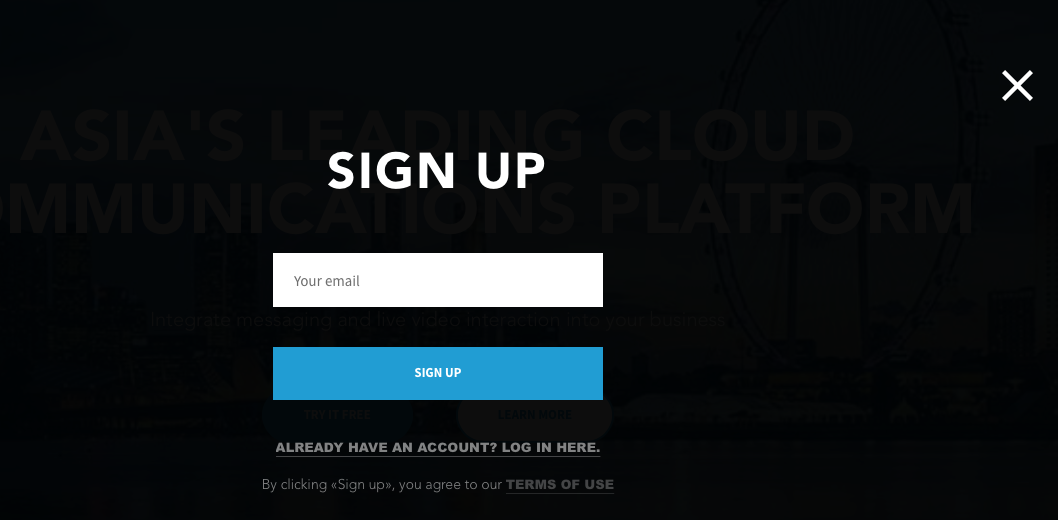 3. Go to your registered email, you should receive an email with the subject "Wavecell Account Activation", click on the blue "Activate" button.
4. Go to wavecell.com and login. Then, you are in!